The Circuit - May/June 2007
Willy's
Pier Bar Pineapple Willy's
by Pat Sabiston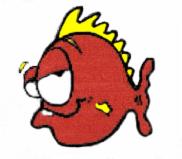 The sands of the original Panama City Beach have shifted many times over since Gideon Thomas and A.W, Pledger opened the Panama City Beach Resort Casino and 1,000 foot pier on Thomas Drive. Later, when the resort burned down, several other enterprises sprung up in rapid succession, but none have been as long-lived or as popular as Pineapple Willy's, Owner Bill Buskell has always valued the history that sur¬rounds his restaurant's location, and points out that under his current din¬ing pier, the charred remains from the original hotel fire are evident.

In Buskells 67 years, he has seen the face of the beach change drastically, but none more radical than the landscape that currently surrounds this popular locale. And despite having been offered multi-millions to abandon his little piece of history, Buskell has remained steadfastly rooted in this prime location.
"When you consider the business angle - government would get a big chunk, and then inheritance would get another, and it's simply not worth it," said Buskell. "After all, this is quite an operation with 150 employees." Buskll's son, Eric, oversees the management of the team members who have put their lives, and future, into the business as well.
With 1,300 condos within walking distance of Pineapple Willy's, the Buskells have found even more needs to fill aside from food. They've developed an expansive beach service and greatly enhanced their retail sales by opening their own t-shirt screen printing company. But it's the newest construction project that makes Bill Buskell become even more animated than usual.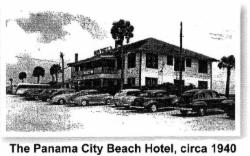 "We are in the finishing stages of Willy's Pier Bar, a 4,000-square-foot entertainment center that will feature oversized wings and extremely unique imported pizza dough," shares Buskell. The rustically constructed open-air venue, which features functional roll-up doors to allow for adjustments to weather conditions, will seat approximately 100 people. Entertainment will alternate between wall-mounted plasma TVs and live performances on a specially-designed bandstand, fully equipped with Bose technology so that each musician will have an individual sound. Local beach musicians will be featured along with Buskell's favorite sound - The Blues. "And, of course, we will continue utilizing our immensely popular sports bar featuring a computerized video DJ via satellite," said Buskell.

So while the horizon of the beach may have changed with the years and seasons, what you won't see change is the reputation and location of Pine¬apple Willy's, which will also go down in history as one of the beach's best. Isn't it a wonderful thing that history has repeated itself on what was originally dubbed "that ugly white sand?" Now ... go make your own history, and memories, at Pineapple Willy 's/Willy's Pier Bar!